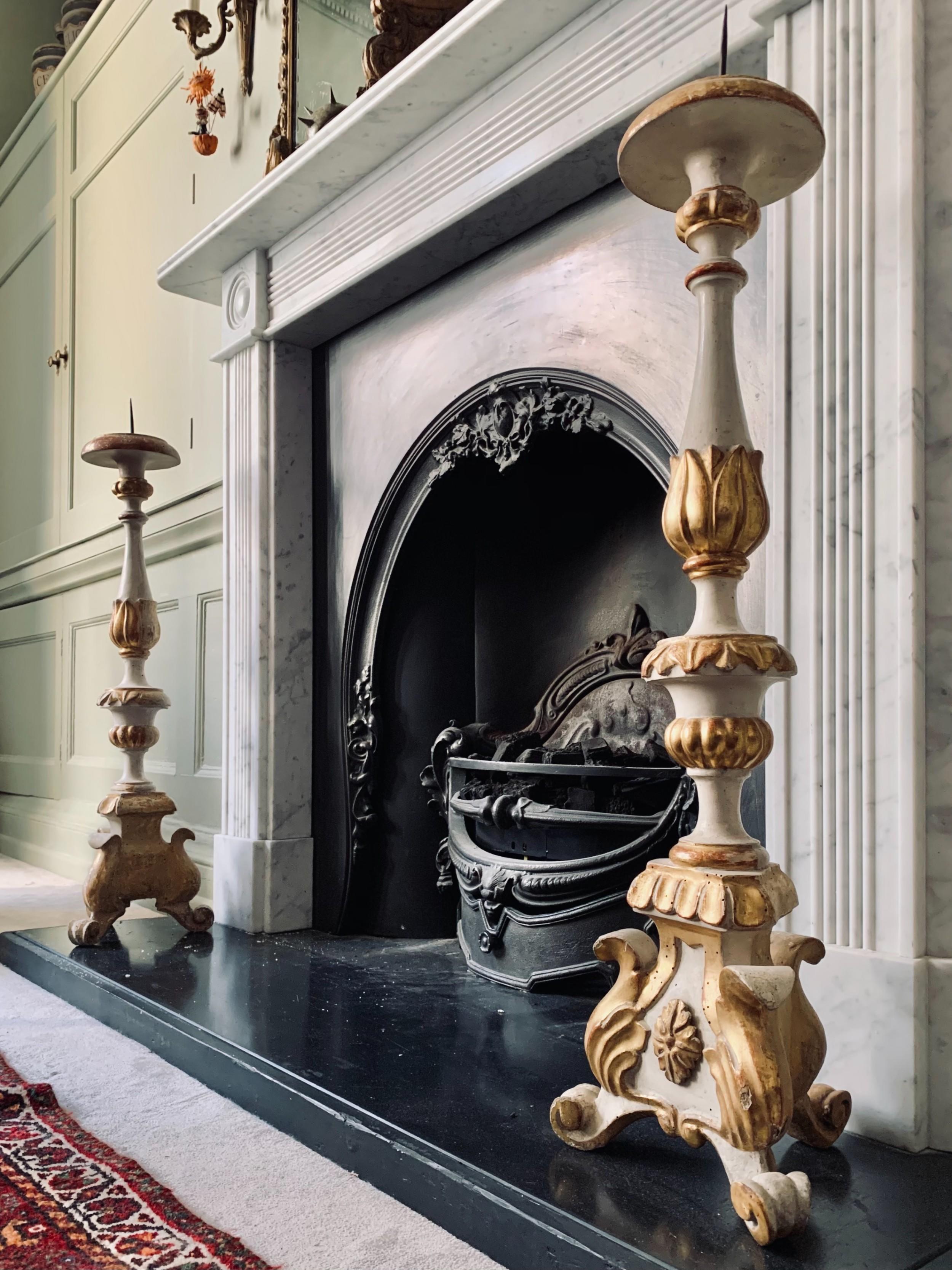 Pair of antique 19th C Italian Neoclassical carved wooden gilt & white candlesticks. Elegant and unusual outswept triangular bases with rosette mo...
£1,550.00
View details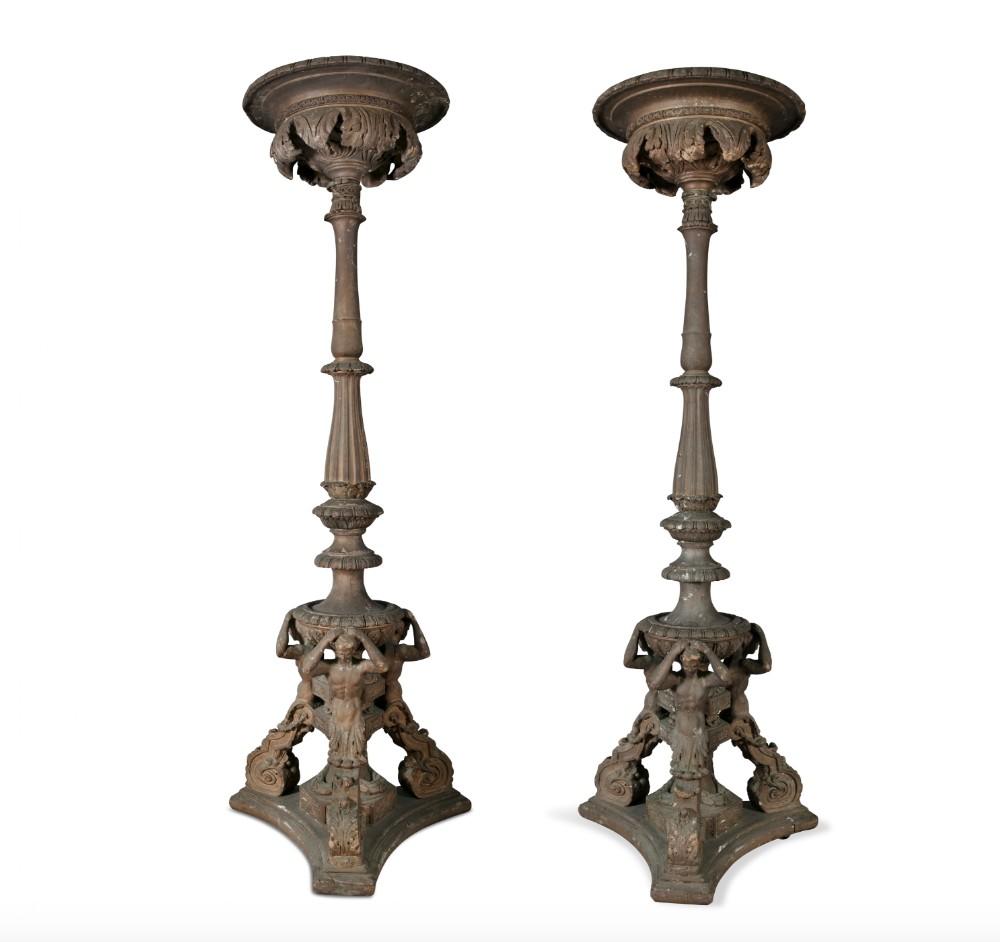 Monumental and magnificent pair of torchere stands, probably used as columns for sculpture display.  These are 9ft / 274cm tall. Heavy, turned and car...
£0.00
View details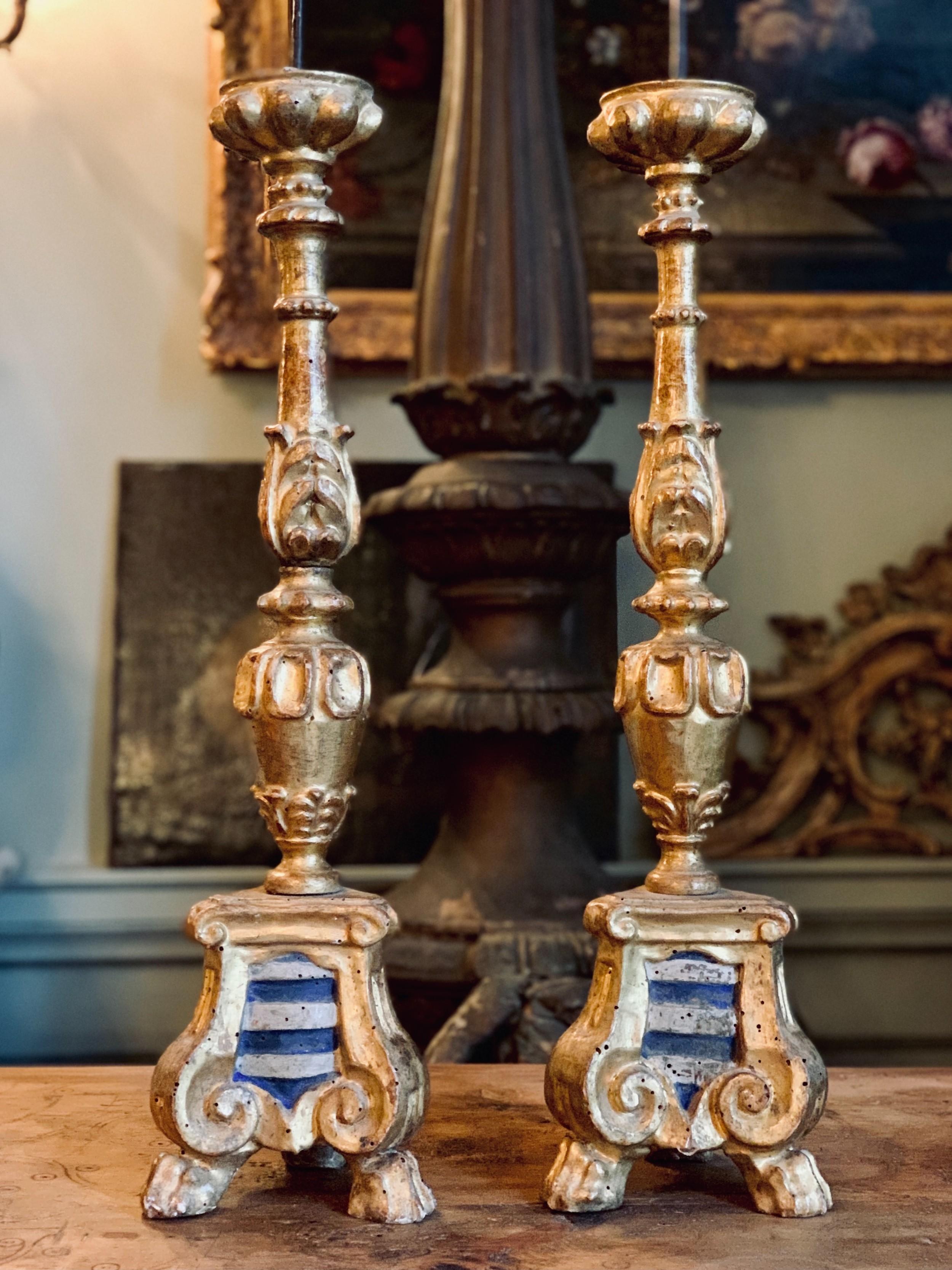 Pair of very attractive and rare 18th C carved giltwood pricket candlesticks.  Typical fluted shape with - unusually - crests and shields adorning a c...
£0.00
View details